Stop holding your breath! My wishes and your wishes have come true!
The Best Man
, is getting a sequel. After speculations began when the cast
had their 12 year reunion several months ago
, director
Malcolm Lee
decided to make it a reality.
Front row:
Monica

Callhoun, Nia Long, Morris Chestnut
and
Terrence Howard
, Back Row
: Taye Diggs, Regina Hall,

Sanaa

Lathan

, Harold Perrineau, Melissa DeSousa
and
Director Malcolm D. Lee.
Universal Pictures has officially signed on to be the studio home of Best Man 2! Deadline Hollywood reports the original director, Malcolm Lee, will return to the helm. And he's working on locking down the original YBF cast featuring Taye Diggs, Sanaa Lathan, Monica Moore, Nia Long, Terrence Howard, Morris Chestnut, and plenty more:
Universal has set Malcolm D. Lee to write, direct and produce Best Man 2, a sequel to the 1999 film. Lee wrote and directed the original, a comedy in which a writer (Taye Diggs) is preparing to be the best man for his football player buddy (Morris Chestnut), but the timing is bad because the writer's autobiographical novel is about to pop and it describes how the best man bedded the bride. Terrence Howard, Harold Perrineau, Nia Long and Sanaa Lathan also starred. The original grossed $35 million. Lee's plan is to ask the original cast to reprise; in fact, I'm told the whole idea came out of a reunion dinner he held with most of the cast members, and they sparked to the idea of a re-team and so did the studio.
Minds are running rampant on the story line and how much more drama could possibly be packed into this next film. Here are some scenarios: Did Lance & Mia have a baby and now they have groupie issues? Will Mia be on a "Football Wives" type show and it breaks up their marriage? Did Harper let Jordan come between him and Robin and we'll see a whole situation unfold on the big screen? Is Quentin still a mooching loose cannon? Did he change his ways and settle down? Did he and Shelby has a one-night-stand baby?
Here's a throwback of the original: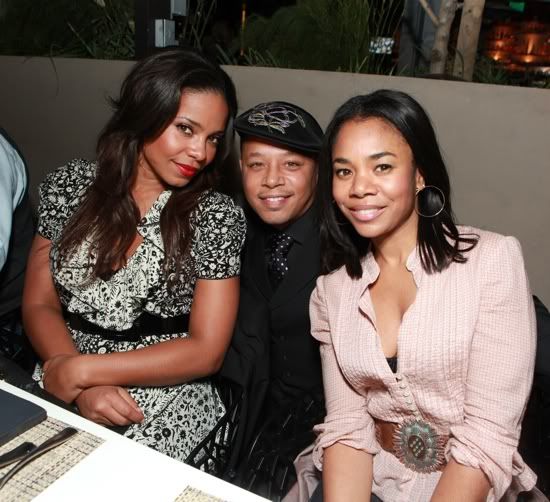 YBF chicks Sanaa, Nia, and Regina kicked it with Terrence. So pretty!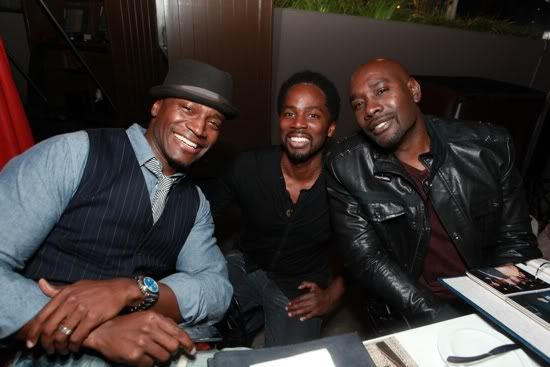 The fellas--Taye, Harold, and Morris--still look like they're having fun after all these years.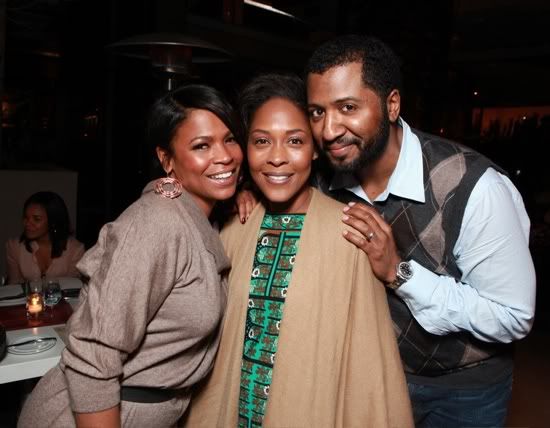 Hey Monica Calhoun!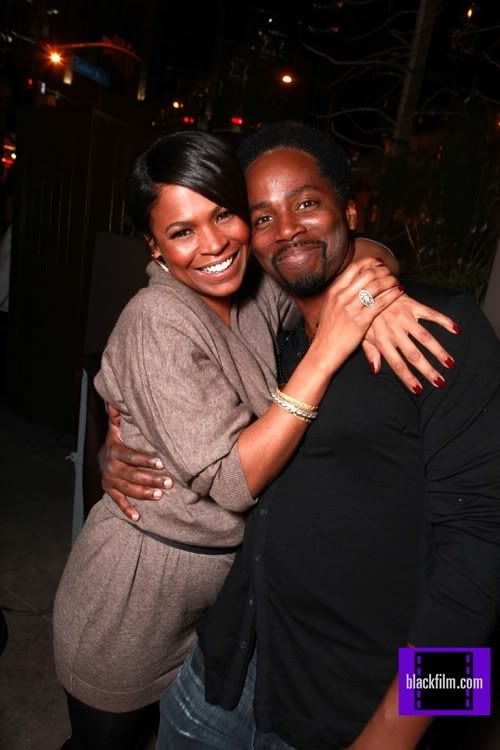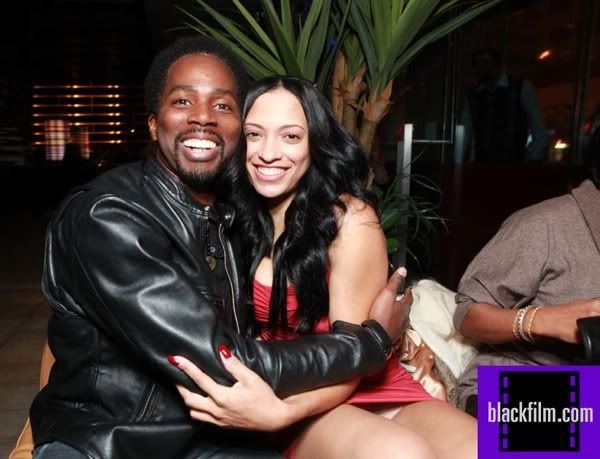 Funniest p-whipped couple ever.