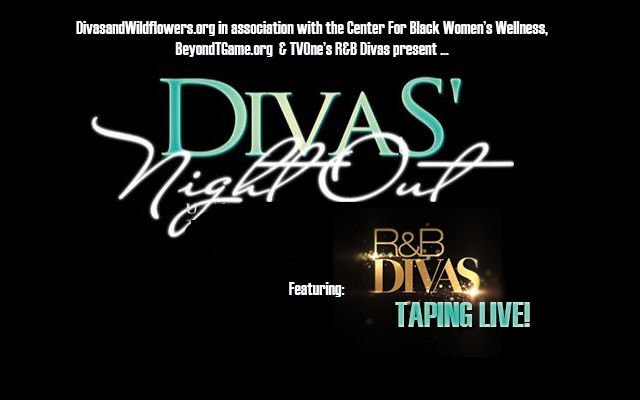 DivasandWildflowers.org
in conjunction with TVONE's R&B Divas, BTG (Beyond The Game) and the Center Of Black Women's Wellness hosted a "Divas Night Out" affair in Atlanta to honor women who work daily to overcome adversity and struggle. Ten women in the city of Atlanta were selected to receive a complete makeover and be serenaded by some of the sensational R&B voices in the music industry.
This star studded music, fashion, and lifestyle makeover event starred the cast of TV ONES hit Show R&B Divas with live performances by Brownstone, Keke Wyatt, and Monifa. This empowering live musical event featured singing, sharing and saluting sisterhood; as legendary women in entertainment come together in support of the launch of the community initiative - DivasandWildflowers.org. DivasandWildflowers.org (D&W) was created to help encourage and inspire positive communication and relationships between women struggling with addiction, depression, hardships and adversity in life along with the women in their lives who support them in their struggle.
"Divas Night Out" also featured complete makeovers, a fashion show, an awards ceremony, live musical dedications and was taped live for R&B Divas which is executively co-produced by Nicci Gilbert and Faith Evans. S
pecial appearance included TV One's R&B Divas - Nicci Gilbert, KeKe Wyatt, Monifah, Carl Anthony Payne II (Martin/ Cosby Show), Chanita Foster and special performance by R&B Group Brown Stone.
KeKe Wyatt
Carl Anthony Payne II (Martin/Cosby Show)
Brandy Lynn, a self proclaimed "Wildflower", is the daughter of R&B Divas Creator and Executive Producer Nicci Gilbert
and DivasandWildflo
wers.org

co-founder
Nicci Gilbert
& Brownstone