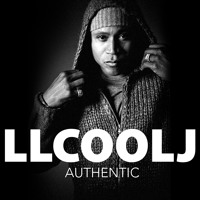 Last year veteran rapper LL Cool J put us on notice that he'd be dropping his 13th studio album sometime soon. As promised aptly titled Authentic is just what it sounds like.
"It's mature. I'm not pandering to chase teenagers. They're welcome to listen to it, but it's really a record for their parents . . . But it's for their parents who know the words to 'Rapper's Delight,' know the words to 'The Message,' know my songs, know my music."
He just released the new track 'Closer' with another veteran in the music biz, Monica. The two sound like old money, rich and never depreciating in value.
Authentic comes feature-heavy with an array of eccentricities

such

as
Fitz and The Tantrums, Eddie Van Halen, Snoop Dogg, Fatman Scoop, Seal, Charlie Wilson, Melody Thornton, Earth, Wind & Fire, Bootsy Collins, Travis Barker, Chuck D, Tom Morello, Z-Trip, Mickey Shiloh, Monica and Brad Paisley. This is the first album by the hip h

op heart throb since 2008 and the first

of LL

Cool J's work not being released by Def Jam, the rapper's label since his 1985

smash

'Radio', and is instead put out by S-BRO Music., Rovi.
Take a listen.....
Authentic can be preordered on itunes today. The album is set to release on Ap

ril 30th.