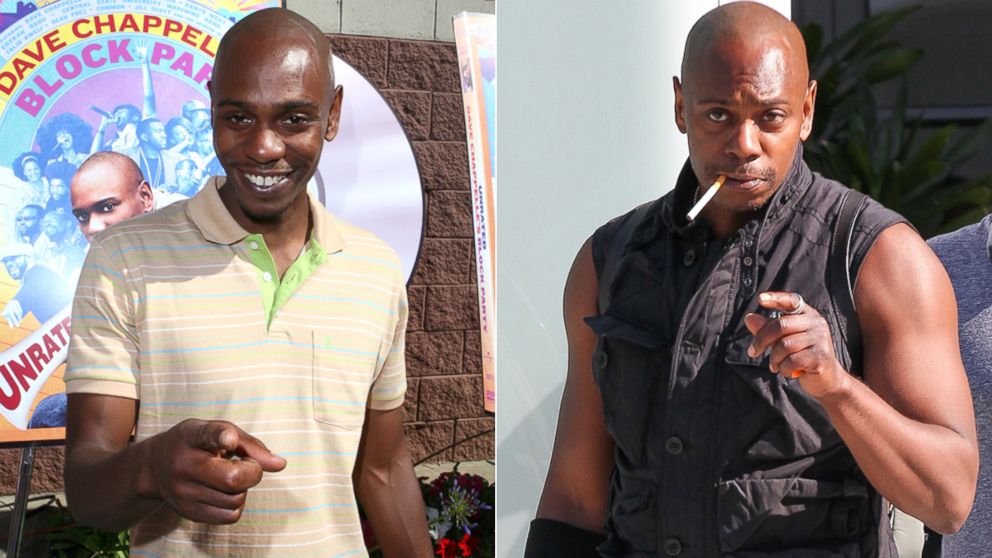 It's no joke -- comedian Dave Chappelle has been hitting the gym hard.
Earlier this week, the funnyman was spotted in Los Angeles and showing off his guns. Most people think of the "Chappelle Show" star as a lanky jokester, but not anymore.
After leaving his critically acclaimed show in 2005, Chappelle, 40, stayed out of the spotlight. Last year, he co-headlined the Oddball Comedy & Curiosity Festival, sponsored by Funny or Die, and is coming to NYC this summer to perform at Radio City Music Hall.
Also last year, Prince used Chappelle's impersonation from his show on the cover of his new album, "Breakfast Can Wait."
Real or Rumor: Seems like Dave has missed the stage is likely to team up with Chris Rock to do a show or two. Also, we may see him mixing it up with Jay-Z and talk show host Arsenio. We'll just have to wait and see.