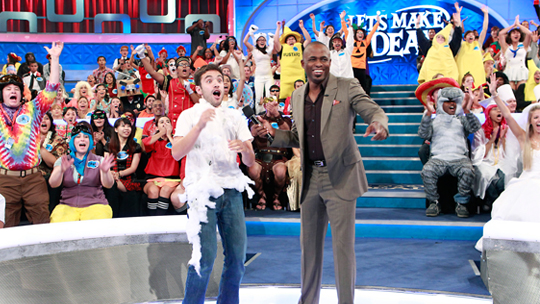 The show is giving away over $80,000 a day in prizes and it could be yours...

It's fun. It's crazy. It's the best chance to win out of

ANY

game show. You have better odds than you do in Vegas and it'sFREE. Let's Make a Deal is a party and a game show all at once... and it could change your life. T
ake advantage of living in Southern California and get free tickets to the show!
We're currently giving away free priority tickets for dates in October and November. To see the show schedule and to print free tickets, please
CLICK HERE
and click on a date that says PRIORITY TICKET. Your admission is guaranteed.