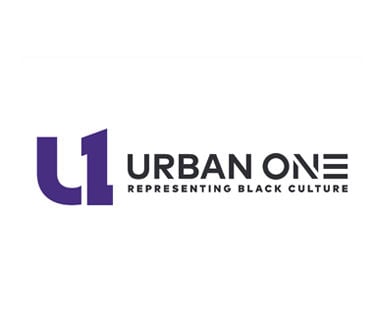 New Name Reflects Long-Standing Role as the Only Integrated Multimedia Company Representing Black Culture


Commemorating the 18th anniversary of its IPO on May 5, the only integrated, multimedia company focused on Black culture, Radio One, Inc., is changing its name to Urban One, Inc. Reflecting its longstanding, rich history as the most trusted source to inform, entertain and inspire the African-American community, Urban One will continue to provide culturally relevant integrated content through its iconic brands and platforms – TV One, Radio One, Reach Media, iOne Digital and One Solution. "
More than 35 years ago, we proudly began representing Black culture by lifting our voices boldly, courageously and unapologetically," said CEO Alfred C. Liggins III. "
Urban One's mission is to enhance and maintain our position as the largest distributor of urban content in the country." Urban One is at the epicenter of Urban America and is the only multimedia company reaching 82 percent of Black America. Its diverse audience is seeking one thing – high-quality, relevant urban content that reflects, acknowledges and pays homage to the Black culture that has impacted every fiber of American life.
Dedicated to diversifying its overall business portfolio away from dependence on advertising revenues, Urban One will continue to establish mutually beneficial partnerships like the One VIP card from American Express Serve© and its investment as a Principal Entity of MGM National Harbor, LLC.
Urban One is also committed to connecting with Black America, urban enthusiast and lovers of Black culture one person at a time and does so through its annual live and public affairs events reaching over 1 million people a year. In addition, the company offers actionable insights to help the community make informed decisions with consumer insights and research studies.